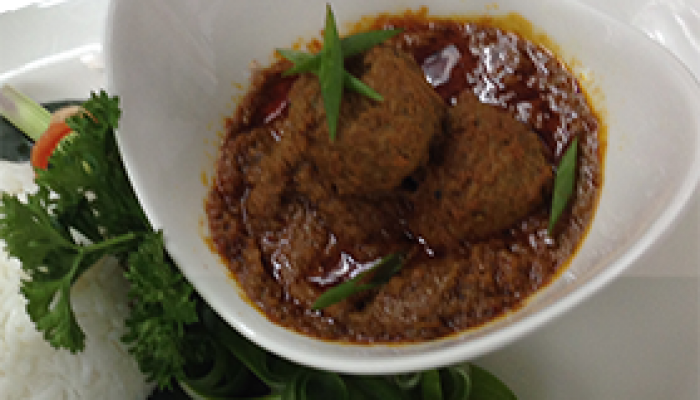 Serves 4
Prep time 15 minutes / Cooking time 10 minutes
Ingredients
400g minced beef
1 packet Brahim's Indonesian Rendang Sauce
Chili powder,
Coriander powder to taste (optional)
Finely shredded turmeric leaves
Instructions
Mix the beef with a little of the sauce for added flavor, and the spice powders, if using.  Form into meatballs, about 100g each.
Place on a greased baking tray and bake for 30 minutes in an oven pre-heated to 160 degrees C.
Place the remaining sauce into a saucepan and bring to boil, then add the meatballs.  Remove from heat and serve with rice.