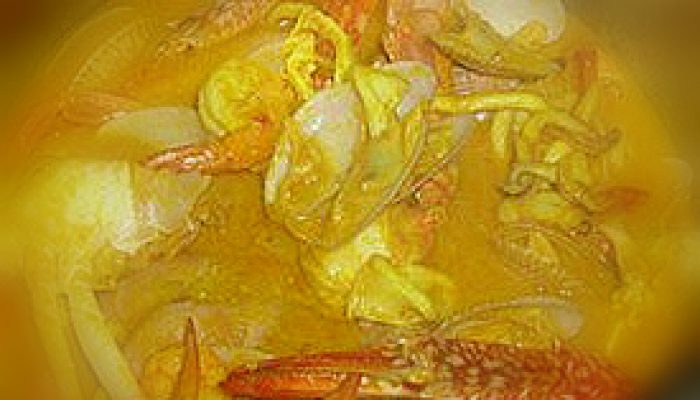 Serves 2
Prep time 15 minutes / Cooking time 15 minutes
Ingredients
1 pack Brahim's Malaysian Nyonya Sauce
1 blue swimmer crab medium size, open the shell, remove the gills and cut in half at the center.
150 g mussels, washed.
200 g prawn, peel, and de-vein prawns leaving tails on.
2 squids medium size, peel off the membrane, cut into rings.
Put crab, squid, prawn, and mussels in a pot. Add in Brahim's Nyonya Sauce and mix well. Simmer on medium heat until the seafood is cooked. Alternatively, this dish can also be prepared in the oven at 200°C for 30 minutes.