Brahim's New Cooking Sauces
Brahim's New Cooking Sauces range of ready-to-use Cooking Sauces brings the best of what Malaysian cuisine has to offer with favourite dishes that capture the exotic flavours of Malaysia. Brahim's simplifies the preparation of rice, meat BBQs, oven bakes and even stir-frys of your favourite meat, rice, seafood and vegetables.
Brahim's New Cooking Sauces contains no MSG, artificial coloring or artificial preservatives for a healthier meal option. A special blend of high quality natural herbs, spices and other ingredients gives the most authentic and tasty meal you've ever tasted. With its complete easy cooking steps and precise portioning, Brahim's will help you deliver consistent cooking results every time!
Perencah Nasi Briyani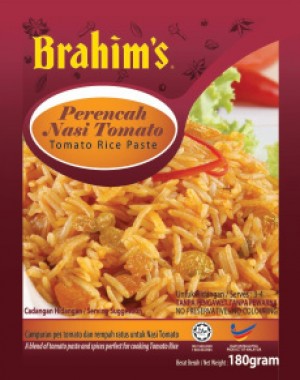 Perencah Nasi Tomato
Pes Tandoori
Kuah Tiga Rasa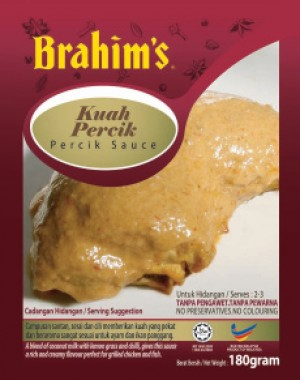 Kuah Percik