Brahim's Meals Ready To Eat
For consumers who are always on the go, Brahim's presents its range of Meals Ready To Eat product featuring favourite dishes that capture the exotic flavours of Malaysia. Now you can enjoy delicious, wholesome Asian meals in just minutes, reducing meal preparation time by up to 90%.
Brahim's Meals Ready To Eat contains only boneless, skinless lean meat, giving consumers great value. This product also contains no MSG, artificial coloring or artificial preservatives for a healthier food option. A special blend of high quality natural herbs, spices and other ingredients gives the most authentic and tasty meal you've ever tasted. With its complete easy preparation steps and precise portioning, you'll be enjoying meals in no time!
Kari Ayam Dengan Ubi Kentang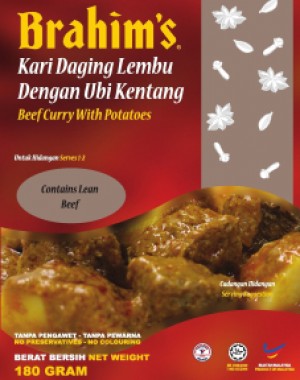 Kari Daging Lembu Dengan Ubi Kentang
Kurma Daging Lembu Dengan Ubi Kentang
Masak Merah Ayam Dengan Lobak Merah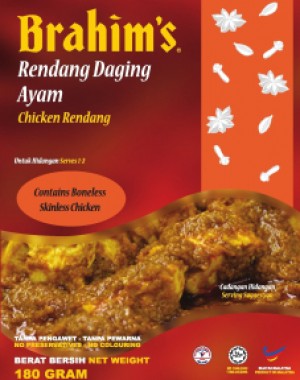 Rendang Daging Ayam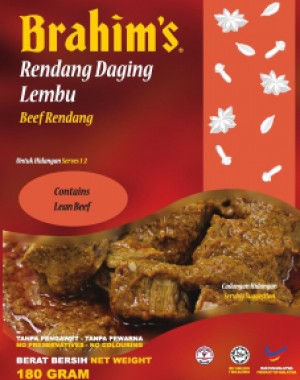 Rendang Daging Lembu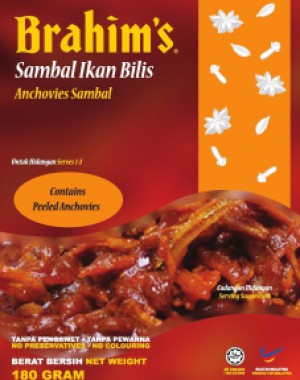 Sambal Ikan Bilis