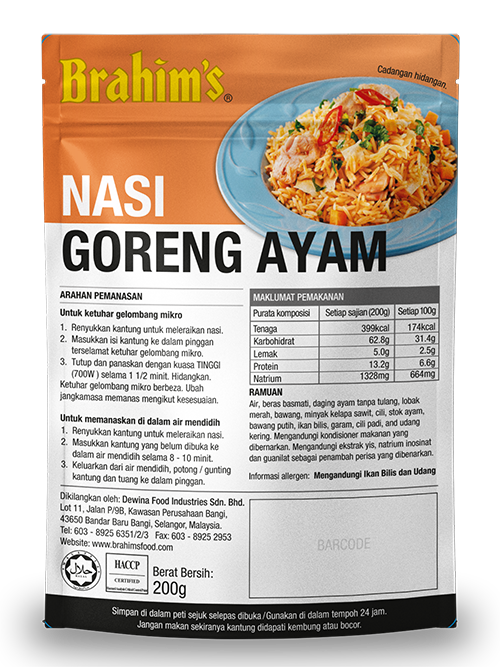 Nasi Goreng Ayam 
200g
RM10.49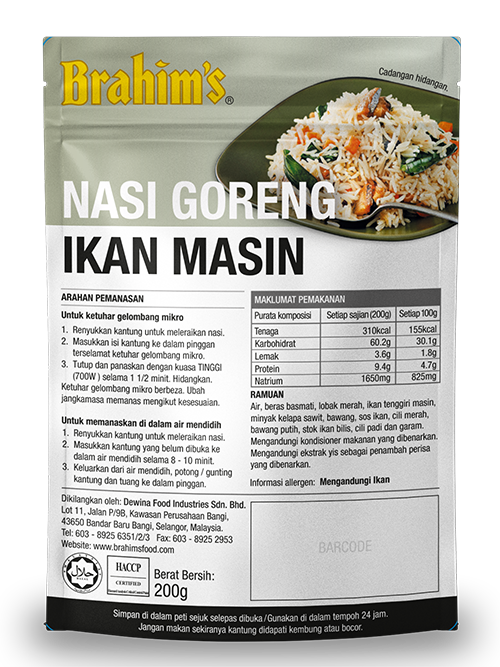 Nasi Goreng Ikan Masin
200g
RM10.49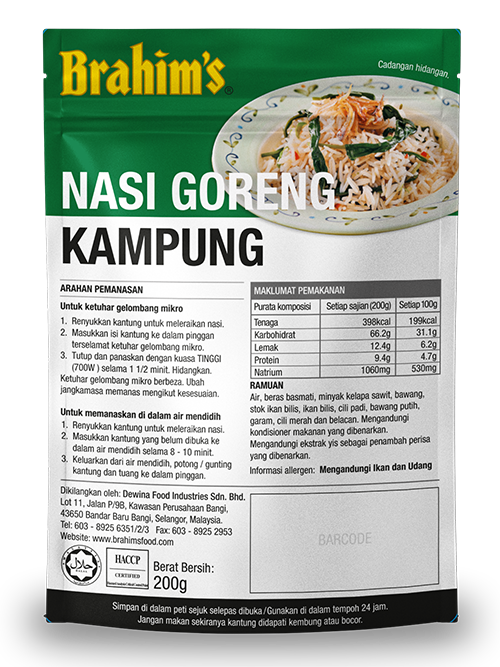 Nasi Goreng Kampung
200g
RM7.49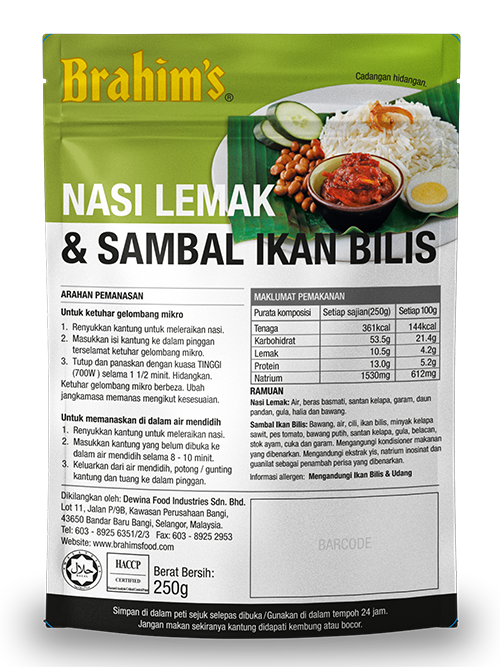 Nasi Lemak & Sambal Ikan Bilis 250g
RM10.49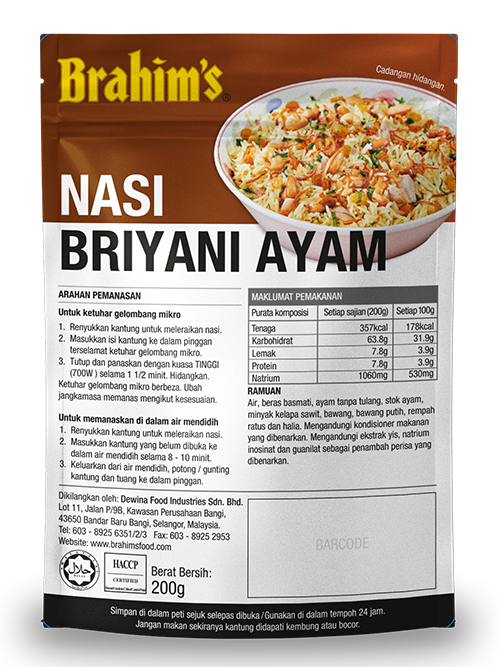 Nasi Briyani Ayam
200g
RM10.49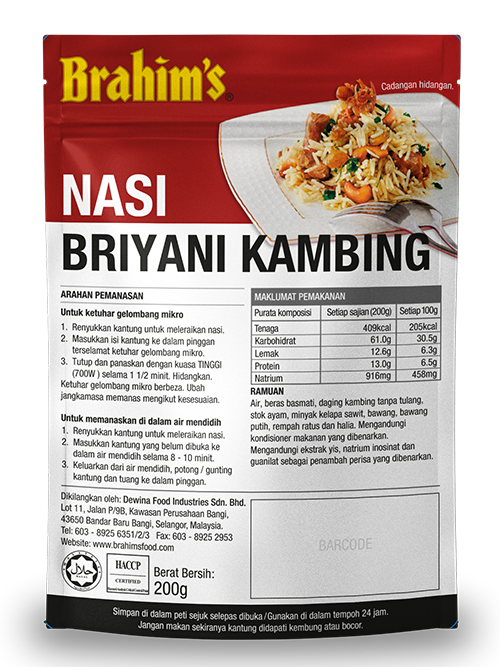 Nasi Briyani Kambing
200g
RM10.49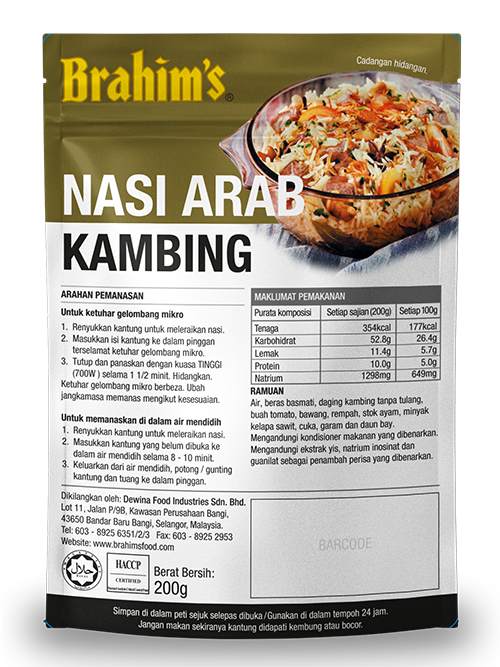 Nasi Arab Kambing 
200g
RM11.49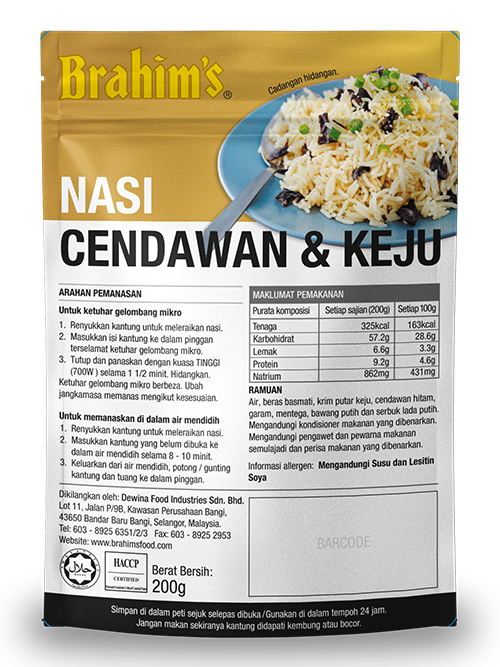 Nasi Cendawan & Keju
200g
RM8.99
Nasi Putih (White Rice)
150g
RM4.49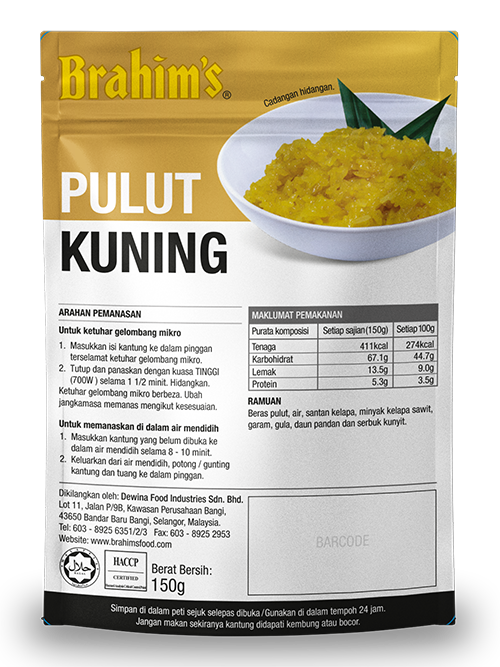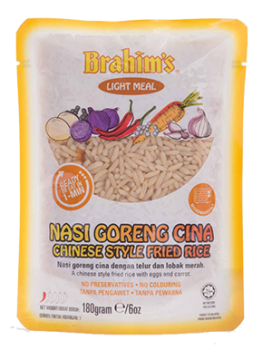 Nasi Goreng Cina
180g
RM5.50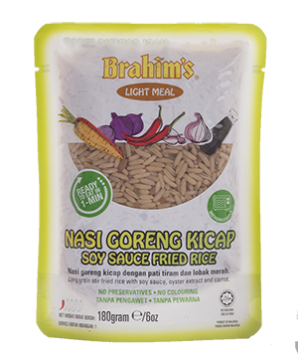 Nasi Goreng Kicap 
180g
RM5.50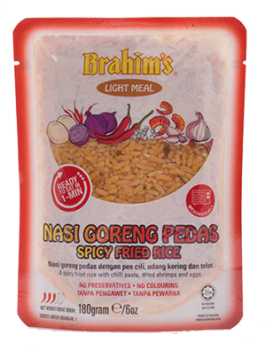 Nasi Goreng Pedas 
180g
RM5.50
MEALS-READY-TO-EAT DISHES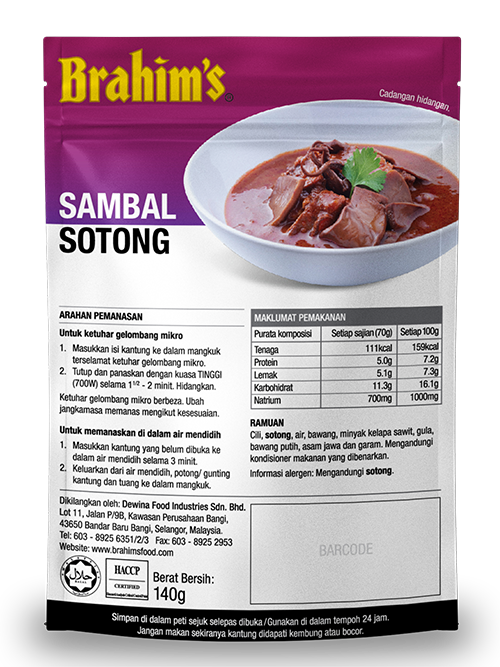 Sambal Telor Puyuh 
120g
RM6.80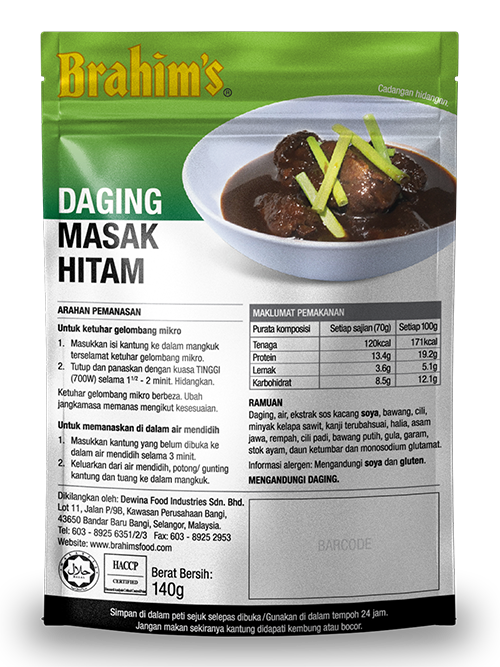 Daging Masak Hitam 
140g
RM6.50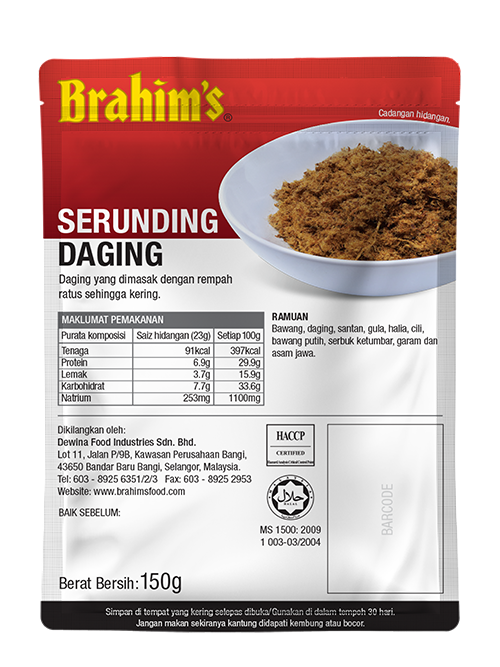 Serunding Daging 
150g
RM15.99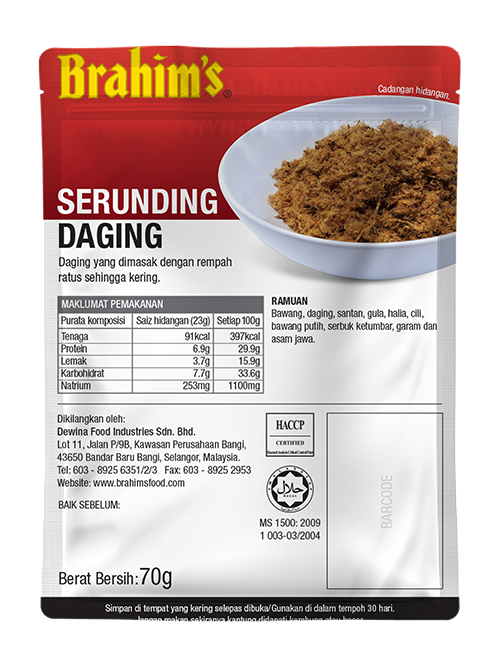 Serunding Daging
70g
RM7.99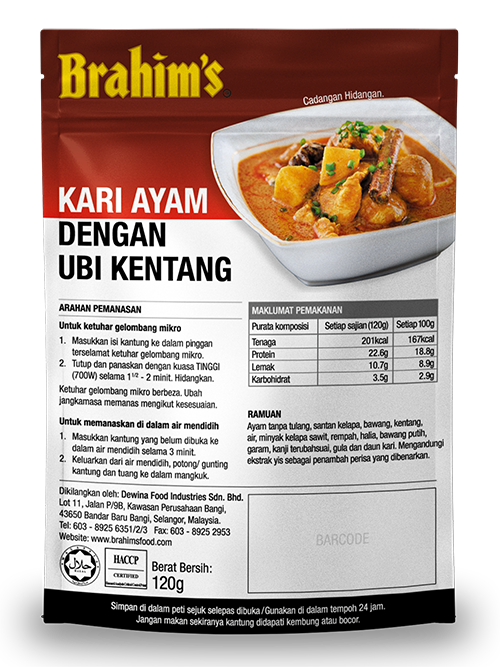 Kari Ayam Dengan Ubi Kentang
120g
RM5.49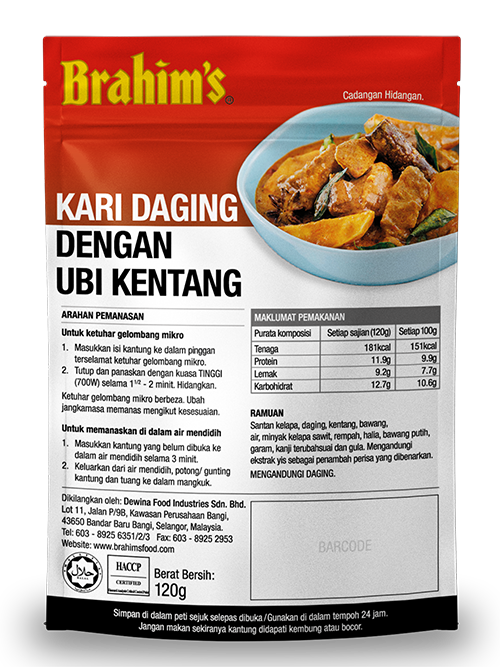 Kari Daging Dengan Ubi Kentang
120g
RM5.49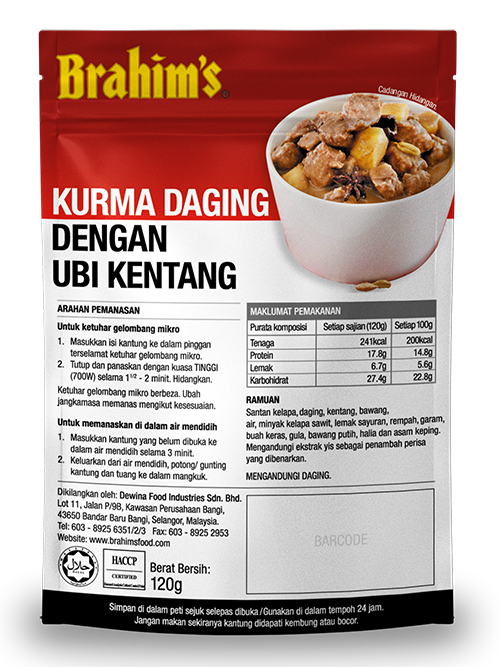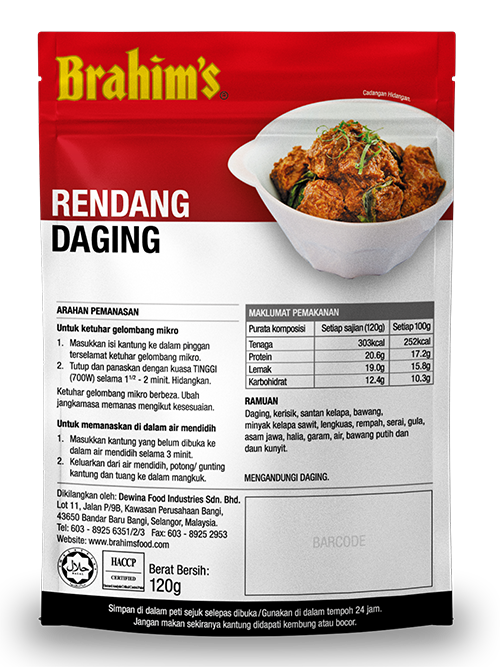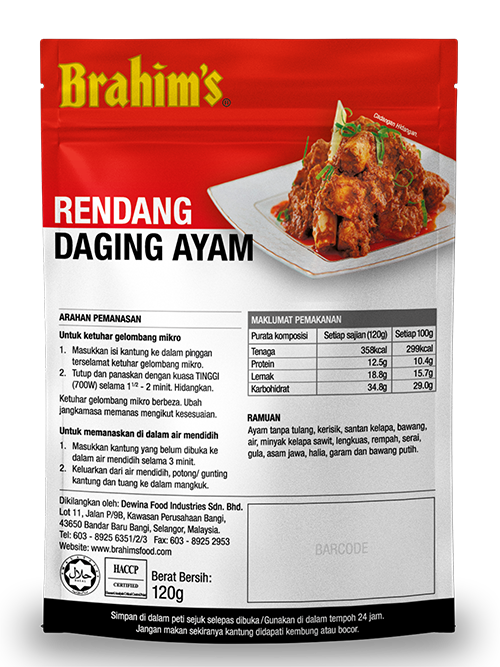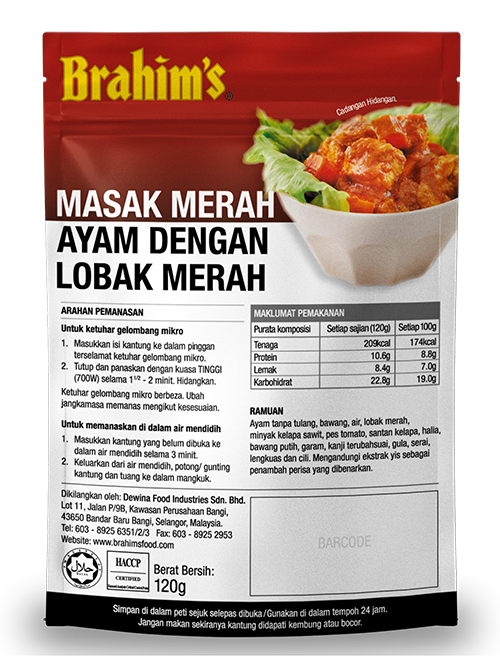 Masak Merah Ayam Dengan Lobak Merah
120g
RM5.49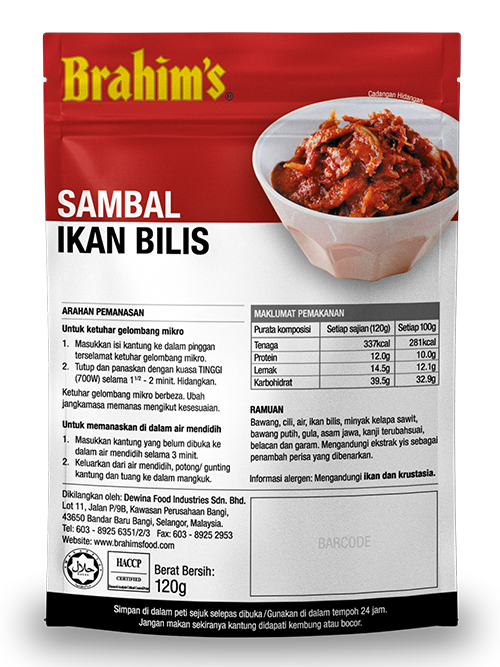 Sambal Ikan Bilis
120g
RM5.49
MEALS-READY-TO-EAT PORRIDGE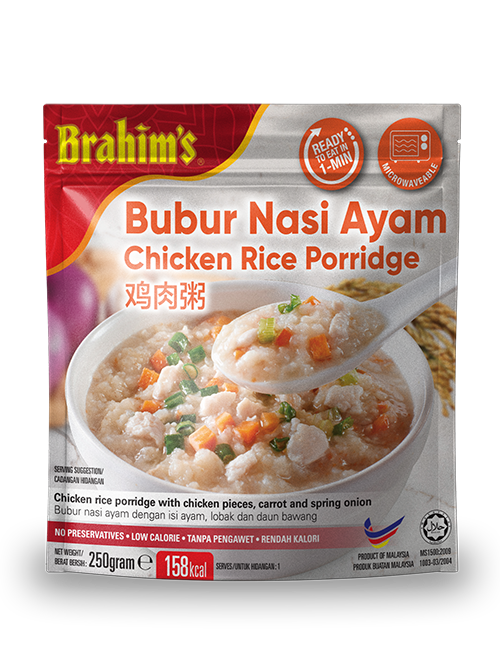 Bubur Nasi Ayam
250g
RM5.50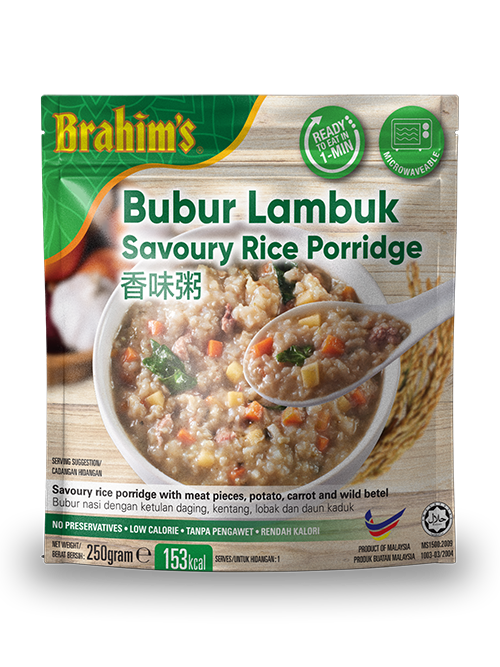 MEALS-READY-TO-EAT DESSERT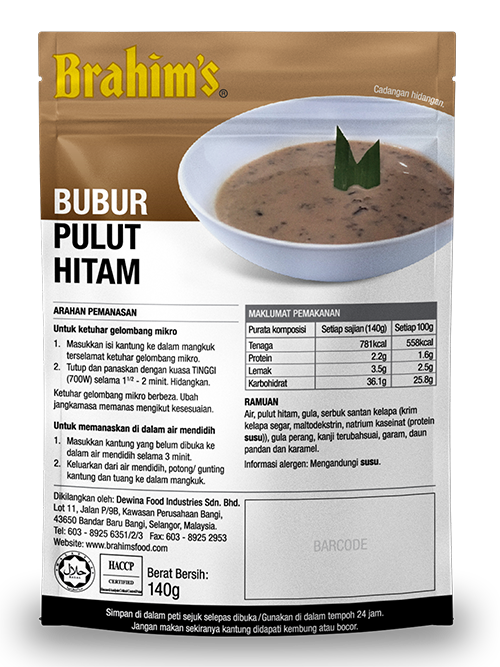 Bubur Pulut Hitam
140g
RM3.49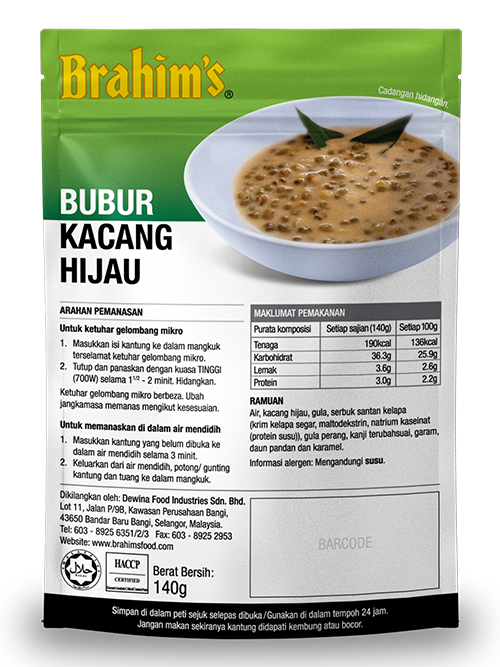 Bubur Kacang Hijau
140g
RM3.49
Nenas dalam Syrup
140g
RM2.90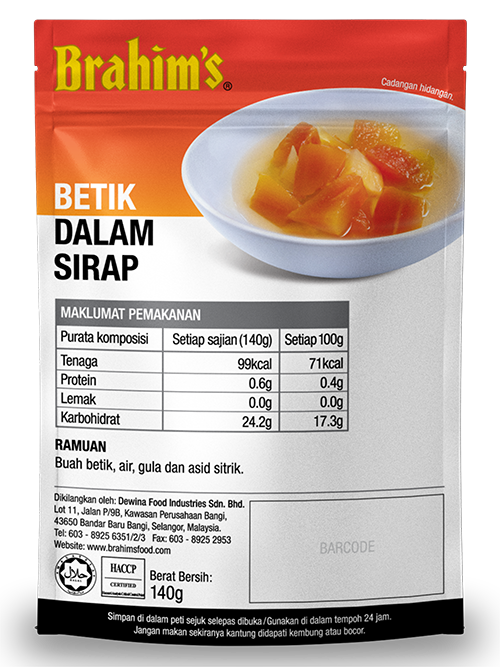 Betik dalam Syrup
140g
RM2.90
MEALS-READY-TO-EAT ADVENTURE PACK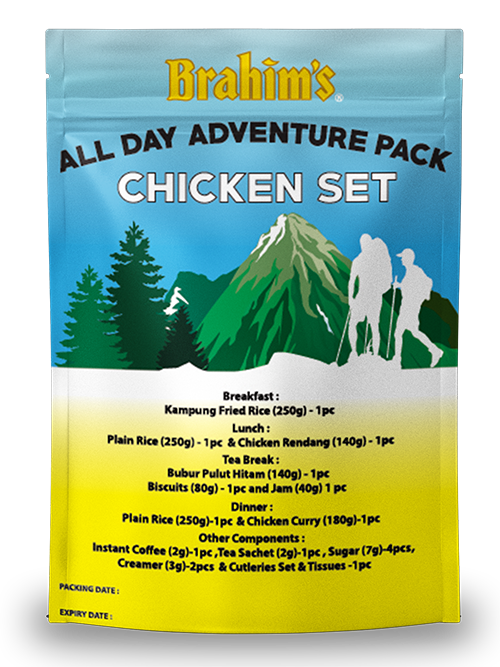 Brahim's Adventure Pack
Chicken Set
RM33.00
Brahim's Adventure Pack
Beef Set
RM33.00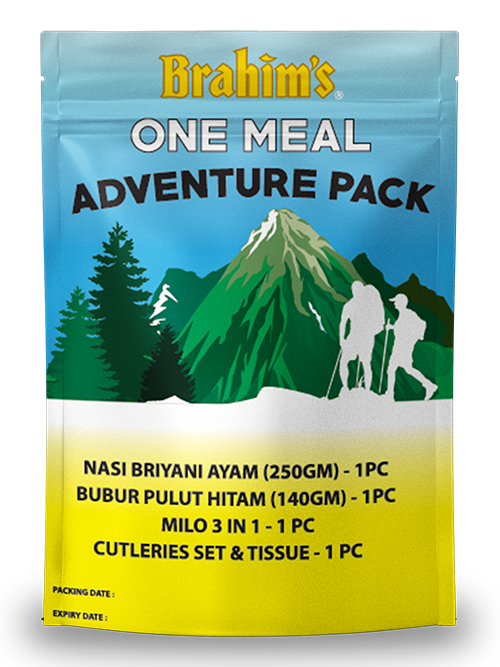 Brahim's Adventure Pack
One Meal Set
RM15.00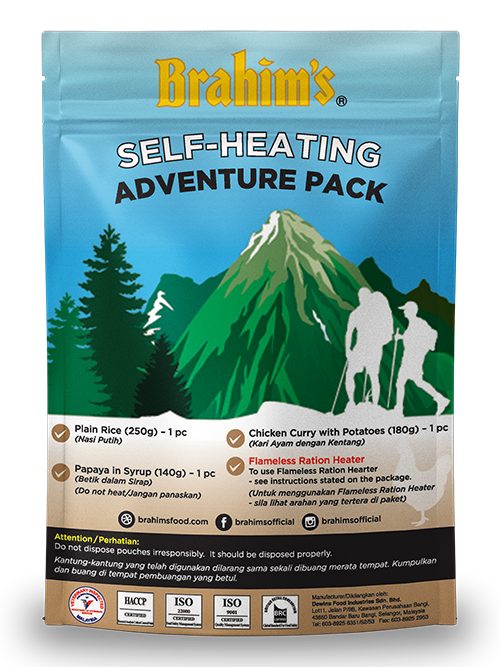 Brahim's Adventure Pack
Self-Heating Chicken Set
RM17.99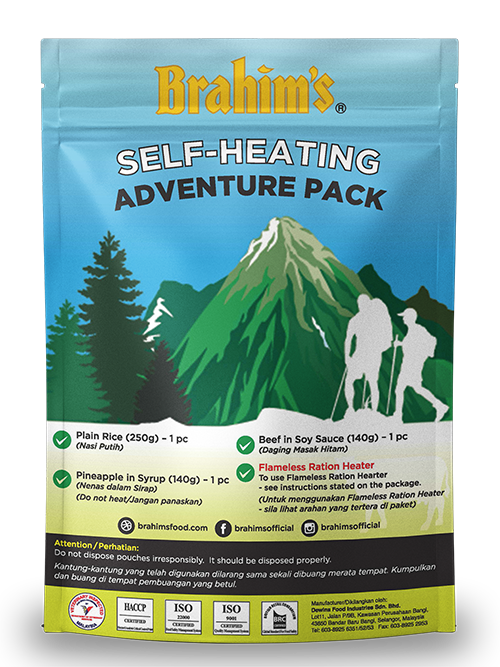 Brahim's Adventure Pack
Self-Heating Beef Set
RM17.99
OTHER FOOD & BEVERAGE ITEMS
Kuku Bima A
6 pcs x 4.5g
RM2.10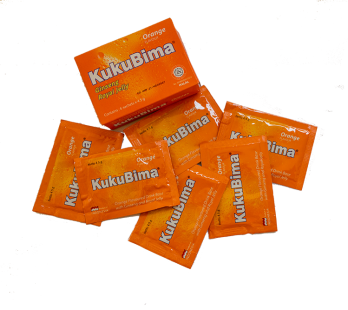 Kuku Bima B
6 pcs x 4.5g
RM2.10
Kuku Bima C
6 pcs x 4.5g
RM2.10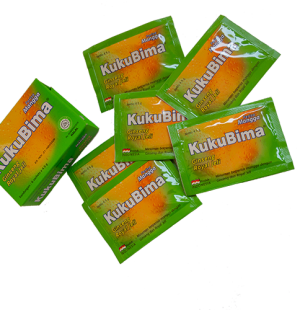 Kuku Bima D
6 pcs x 4.5g
RM2.10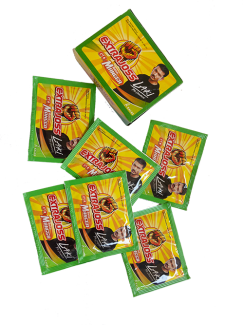 Extra Joss A
6 pcs x 4g
RM2.10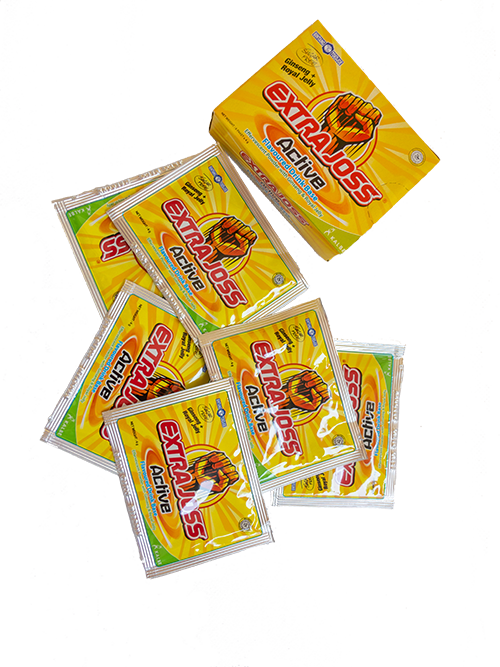 Extra Joss B
6 pcs x 4g
RM2.10
Nescafe 3in1
28 pcs x 19g
RM0.60 per pc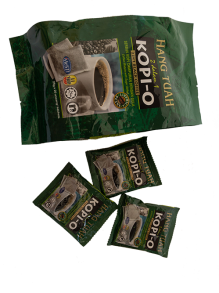 Kopi Hang Tuah 2in1
20 pcs x 25g
RM0.60 per pc
Your Hiking And Camping Essentials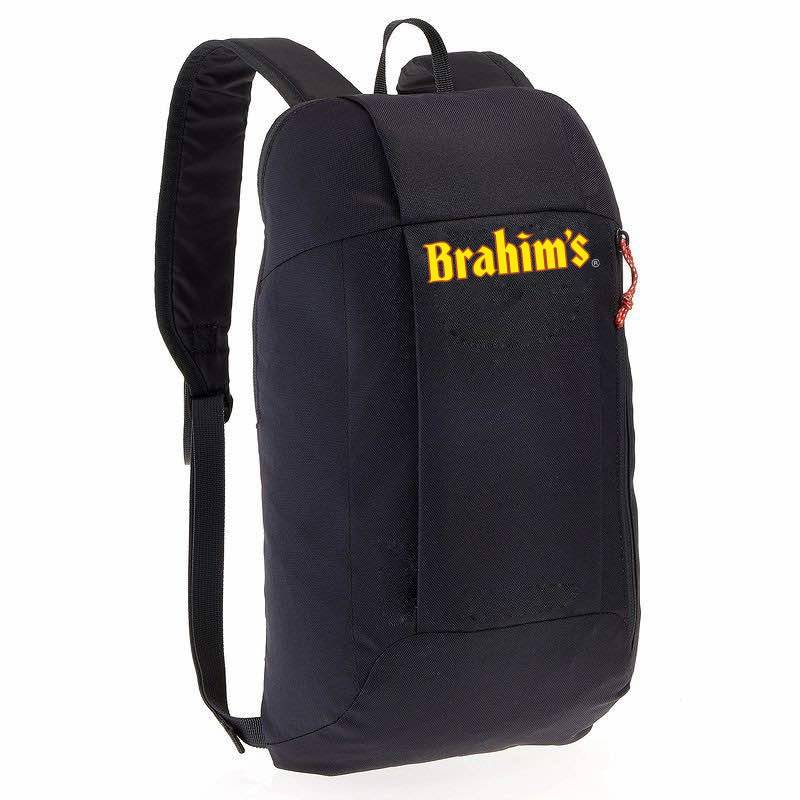 Hiking bag
Lightweight and easy to carry.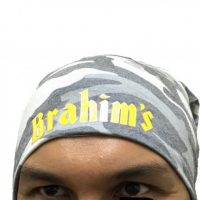 Hiking Head Gear
Stretchable cotton buff
Hiking t-shirt
Lightweight cotton.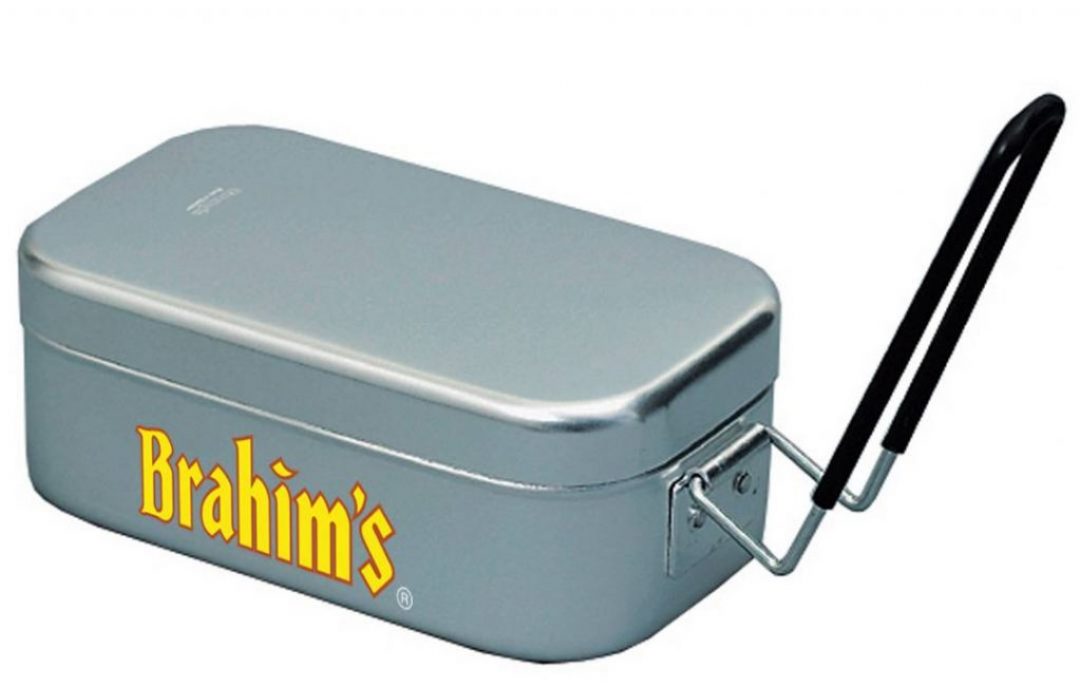 Camping Mess Tin
Ultralightweight; Stronger than steel or aluminum;
Corrosion resistant;
Cools quickly, so you can use your cookpot as a multi-purpose bowl or mug.
Hiking Shoes
Comfortable and safe.
Rocket Ticket
Space Vacation
Dance App
Learn how to dance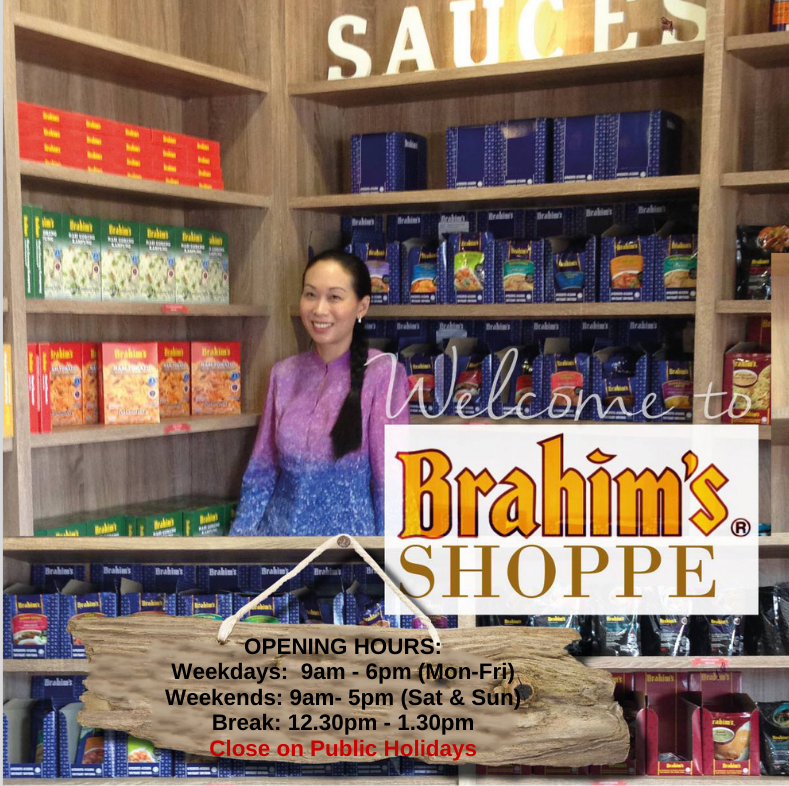 Follow Us
Stay up to date on upcoming events, and random musings.
Store Location
Open daily except Public Holidays. 
9am till 6pm 
Jalan P/9B, Bandar Baru Bangi, 43650 Bangi, Malaysia
Product Info
Call (+603) 8926 2828 from 9am to 5.30pm, Monday-Friday