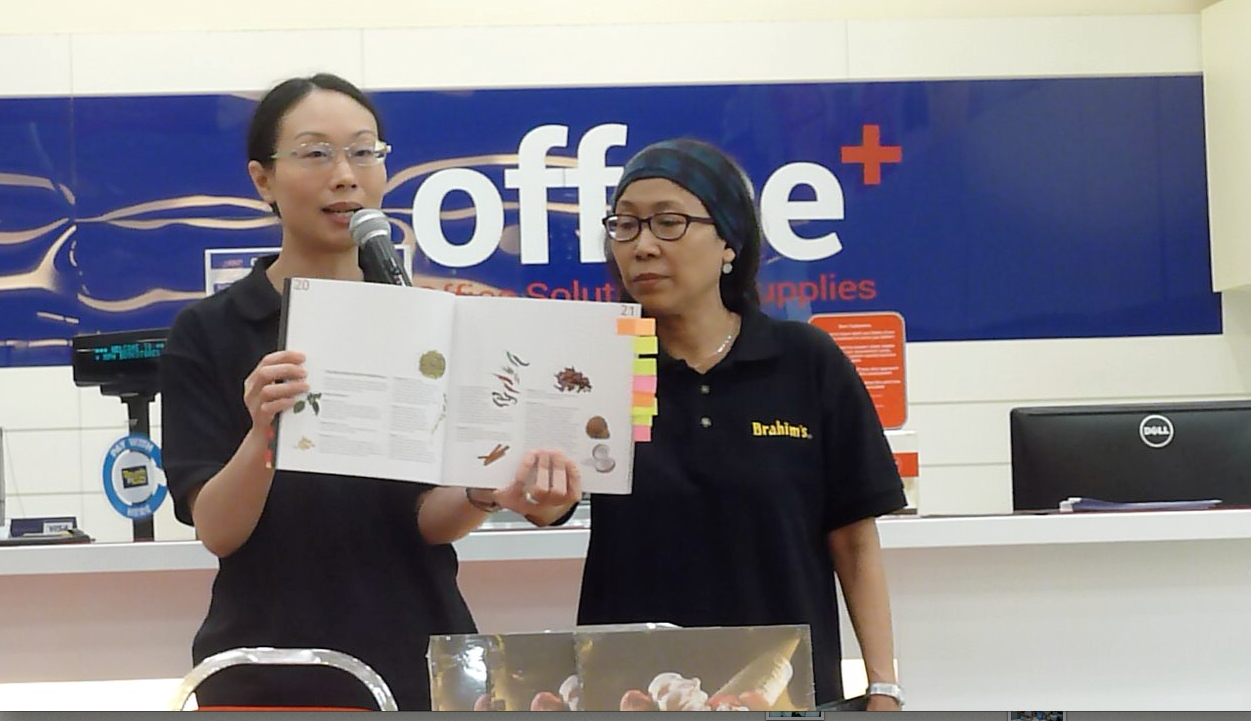 Kuala Lumpur, 29 October 2016 — Brahim's was at MPH Nu Central to promote its recipe book to patrons at the shopping outlet as part of its activity to drive sales and awareness on the book. Puan Nur Fatin was present to help promoting the book along with cooking demonstrations based on recipes from the […]
KUALA LUMPUR: Universiti Kuala Lumpur (UniKL) berjaya mengumpulkan 300 sukarelawan warga UniKL dan dana sebanyak RM60,000 dalam masa dua hari bagi misi bantuan banjir ke Pulau Pinang yang dilancarkan Selasa lalu.
Misi keempat bantuan kemanusiaan UniKL kali ini dibuat menerusi program UniKL CARE @ Penang mendapat sambutan luar biasa daripada warga UniKL sehingga terpaksa mengehadkan 276 pelajar dan selebihnya warga kerja dari 12 kampus seluruh negara kerana kekangan logistik.
Presiden UniKL, Prof. Datuk Dr Mazliham Mohd Su'ud, berkata menerusi misi kemanusiaan ini, sukarelawan akan berada di Pulau Pinang dari hari ini hingga 12 November mengedarkan makanan, barangan keperluan, bantuan pembersihan dan pemeriksaan kesihatan kepada mangsa terjejas.
Katanya, sumbangan yang akan diagihkan adalah 864 pek makanan segera yang ditaja Brahim's, 50 dapur gas memasak, 28 cerek elektrik, 20 unit penapis air dan 7,200 botol air mineral jenama UniKL.
"Seramai 30 sukarelawan dari UniKL Royal College of Medicine Perak (UniKL RCMP) akan memberi bantuan pemeriksaan kesihatan menerusi klinik bergerak di Seberang Prai.
"Selain bantuan kepada orang awam, Tabung Kebajikan Siswa UniKL memperuntukkan bantuan kewangan sebanyak RM200 seorang kepada 108 pelajar dan lima kakitangan UniKL yang dilapor terjejas dalam bencana ini.
"Kami turut berbesar hati menerima kurniaan peribadi Pemangku Raja Pahang, Tengku Abdullah Sultan Ahmad Shah untuk tabung bantuan ini," katanya pada Majlis Pelepasan UniKL Care @ Penang Mission di UniKL British Malaysian Institute, di sini hari ini.
Pada majlis itu, beliau melakukan pelepasan konvoi sukarelawan UniKL Care @ Penang Mission yang terdiri daripada tujuh bas ke Pulau Pinang.
Turut hadir, Timbalan Presiden Pembangunan Mahasiswa dan Gaya Hidup Kampus UniKL, Prof Datuk Dr Khairanum Subari dan Timbalan Presiden Pembangunan Dan Kelestarian UniKL, Datuk Salmah Hayati Ghazali.
Dalam pada itu, Khairanum berkata, pelajar yang menyertai misi bantuan kemanusiaan turut diberi markah yang akan dimasukkan dalam transkrip graduasi nanti.
"Permakahan berkenaan adalah sokongan universiti ke atas pelajar yang mempunyai semangat berpasukan, serta kepelbagaian sumbangan kepada masyarakat dan negara," katanya.